Beloved Healthy One, I am thrilled to invite you for FREE to join us in the FreshStart Bootcamp.
This is my favourite part of the bigger FreshStart Love Journey. Read what FreshStart Love Journey members said in MARCH 2020 a couple of weeks into the BOOTCAMP.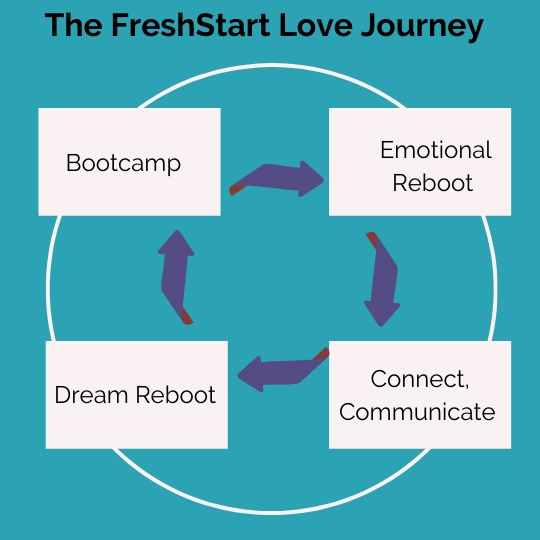 "I'm on Day 2 (of the 21-day challenge) and in my spirit is such Joy y'all! Also, my boundary setting is at the healthiest it's ever been. And my neediness down a notch. Never in my conscious experience of being me have, I enjoyed doing stuff daily!"
AND
"I breathe more. I haven't touched my sleeping pills. I don't reach 8 hours of sleep but I sleep at least 5 hours which was impossible before without sleeping pills. I'm calm. I'm energetic. I'm happier. 💖"
Bootcamp is not usually available outside of our bigger FreshStart Love Journey. I'm so excited to be able to open it up to you during our lockdown.
There is NO TIME LIKE NOW. Plus many family members end up participating just because members become so positive and enthusiastic about their lives during this Bootcamp.
This is RADICAL SELF LOVE.
You'll challenge yourself to break current negative thoughts and habits. You'll learn how to experience more love, joy and energy.
Relationships are a reflection of how you treat yourself. This is where your journey MUST begin before you can create a thriving relationship, before you can build your dream, before you can bring your gifts to the world, before everything else - what matters is your relationship with you.
If you're feeling low physically or mentally; if you feel really negative about yourself, your relationships or life; if you have unhealthy habits taking away your joy; if you're in recovery; if you feel stuck; if you're a couch potato; if you're burned out from stress; if you don't like yourself, or if you just want to feel strength again - this is for you.
You will end this Bootcamp feeling ALIVE, ready to take on the world.
Just SOME of Side effects:
Better sex life (Yummy)

Stronger immune system

Quit bad habits

Decluttered home

Healthy weight loss

Increased mental health

Unbelievable community and support

Increased confidence

Laughter and more laughter

Taking charge of your life - feeling your power again

Replacing the habit of complaints with incredible gratitude

Releasing pent up emotions and stored pain

Glowing skin

Calm, relaxed, focused
BREAK THE FIGHT/FIGHT CYCLE

I guarantee you better relationships, even before you start the real emotional, purpose and relationship work that my FreshStart Love Journey members do in the other three phases. You'll feel easy to please, a joy to be around and more patient with your children and loved ones. Life will look different on the other side.
Just check out all the stories below from FreshStart Love Journey members after completing Bootcamp phase.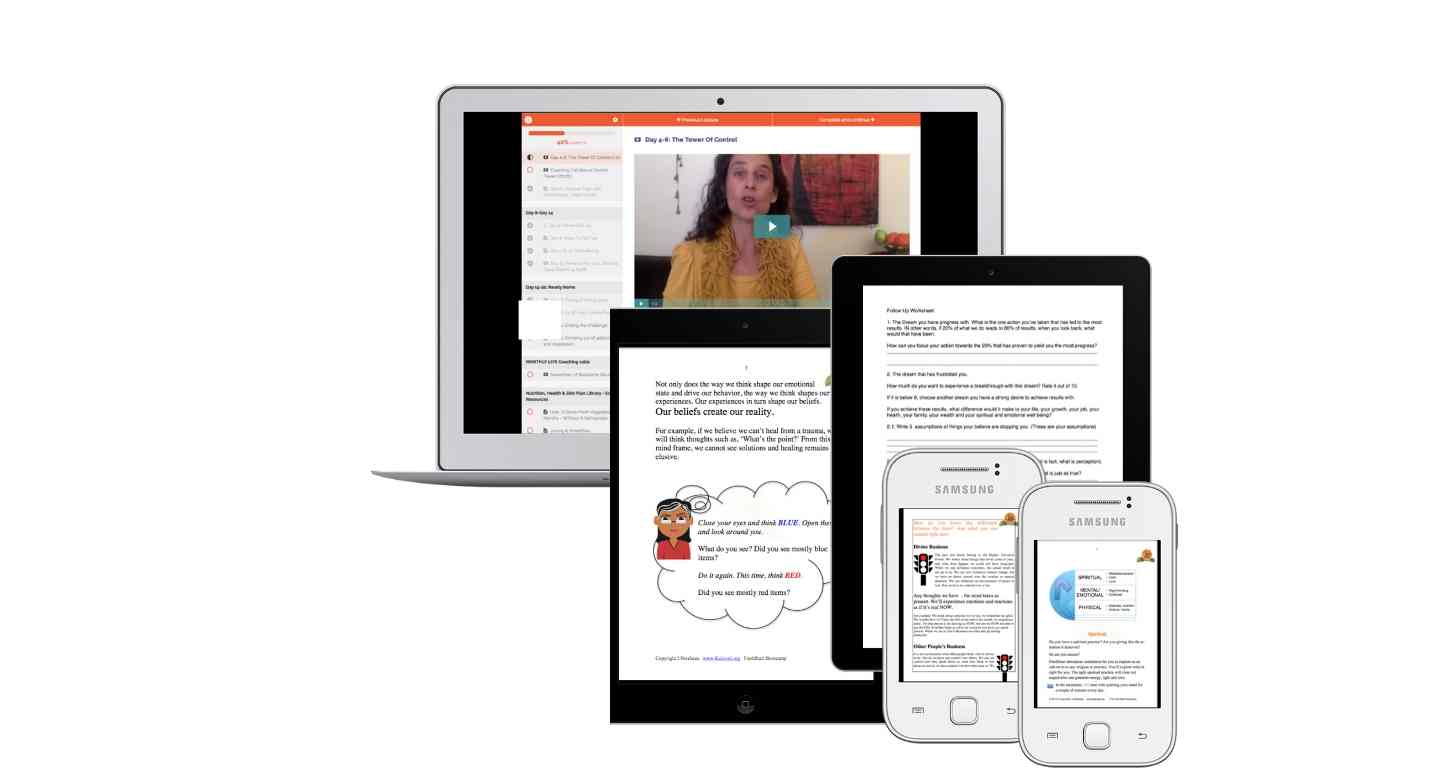 What can you expect
The first 7-14 days are in PREPARATION for a 21-day challenge which includes a vegan whole food diet, as well as daily activities and self-coaching enquiries.
You will be placed in a BUDDY team - with amazing support inside the Private Facebook Group.
A BootCamp Leader - Don't be surprised if you receive tough love. This is a Bootcamp not therapy. Come in with the expectation to be challenged when you are resistant. Let us help you break the resistance in your mind. Because the same BS that stops you living your life and building great relationships WILL show up in Bootcamp.
What we expect from you
Members of the FreshStart Love Journey have volunteered to support you. And I will be there with fire to challenge you when you get stuck.
We are giving our time freely and expect COMMITMENT from you if you sign up. Even with the paid members are removed from the Bootcamp group if they are not showing up at all. It takes away from EVERYONE if we have members who disappear.
What makes Bootcamp work is the team spirit.
We believe you can use this time to transform your life. We believe in you even if you don't believe in yourself. Let us!
What does that look like
1. Daily Check-in. Even if you are falling off. We look for progress not perfection. You don't have to get it right. In fact you can know you won't. You can know you will fall off. What matters is a spirit of standing up again. Seven times down and eight times up. You will build your resilience like never before. Because this is a a marathon not a sprint. Life is a marathon and you must learn to live it to LIVE not to die.
2. Buddy Team. Showing up for your buddies
3. A positive attitude. If you don't want to do an activity you don't have to, just don't be negative about it
4. Be coachable - Be willing to break through resistance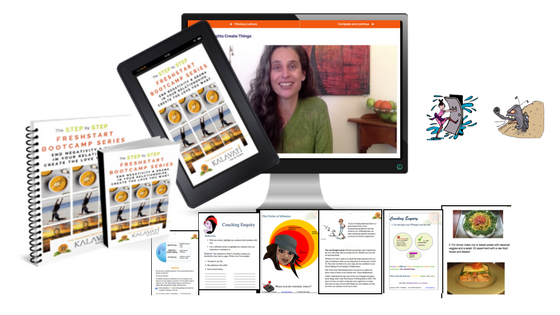 Everyone goes at their own pace. You do not have to keep up. Some days you'll be on fire and other days you won't. That's okay. JUST SHOW UP.
Let's do this together. You'll have until MAY 15th to complete Bootcamp (and you are always welcome to join the FreshStart Love Journey programme if you wish to continue on to the other phases or just need more time.)
PLUS you get access to our easy to the 28 healthy vegan FreshStart Recipe Book

Thank you for trusting me with your healing journey.
I can't wait to welcome you in.
xoxo, Love Jo
(& the FreshStart team)

PS. After you enroll, you will join the Private group - and be asked to introduce yourself. This is a requirement to stay in the programme. You'll have until April 3rd to do so.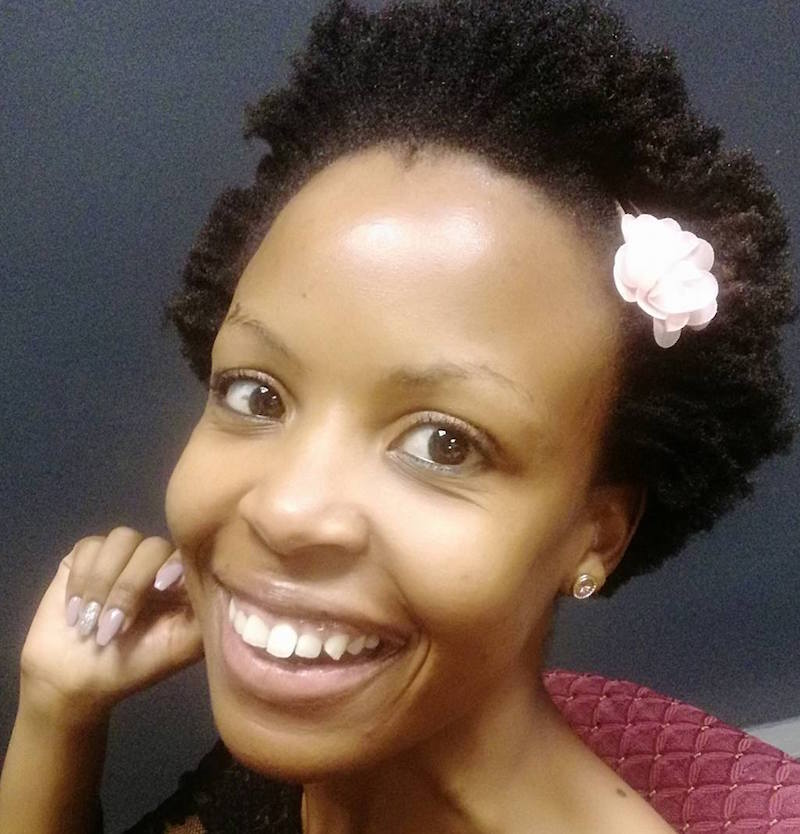 "I was a hurting person, lacked confidence and did not believe in my dreams nor myself. I couldn't understand why my relationships were not working out, seeking love and validation from the world. I was a YES girl. 😀. In the first 3 weeks of the Bootcamp, I gained confidence. I'm now less dependent on people and my energy levels are amazing, I laugh harder and louder🙈 . I'm more myself without seeking permission to be. I use the hours in my day effectively. I no longer look outside of me to make things right when things go wrong, even when I forget and hurt I catch myself and start working from inside. Life no longer happens to me because I get that I am 100% responsible for my life. I am proud and grateful for where I am right now. ❤️❤️❤️ I AM LOVING MY LIFE! There is sooo much power in community. 💕 It's amazing being here and I am grateful for this space🙏" - Keamo Molefe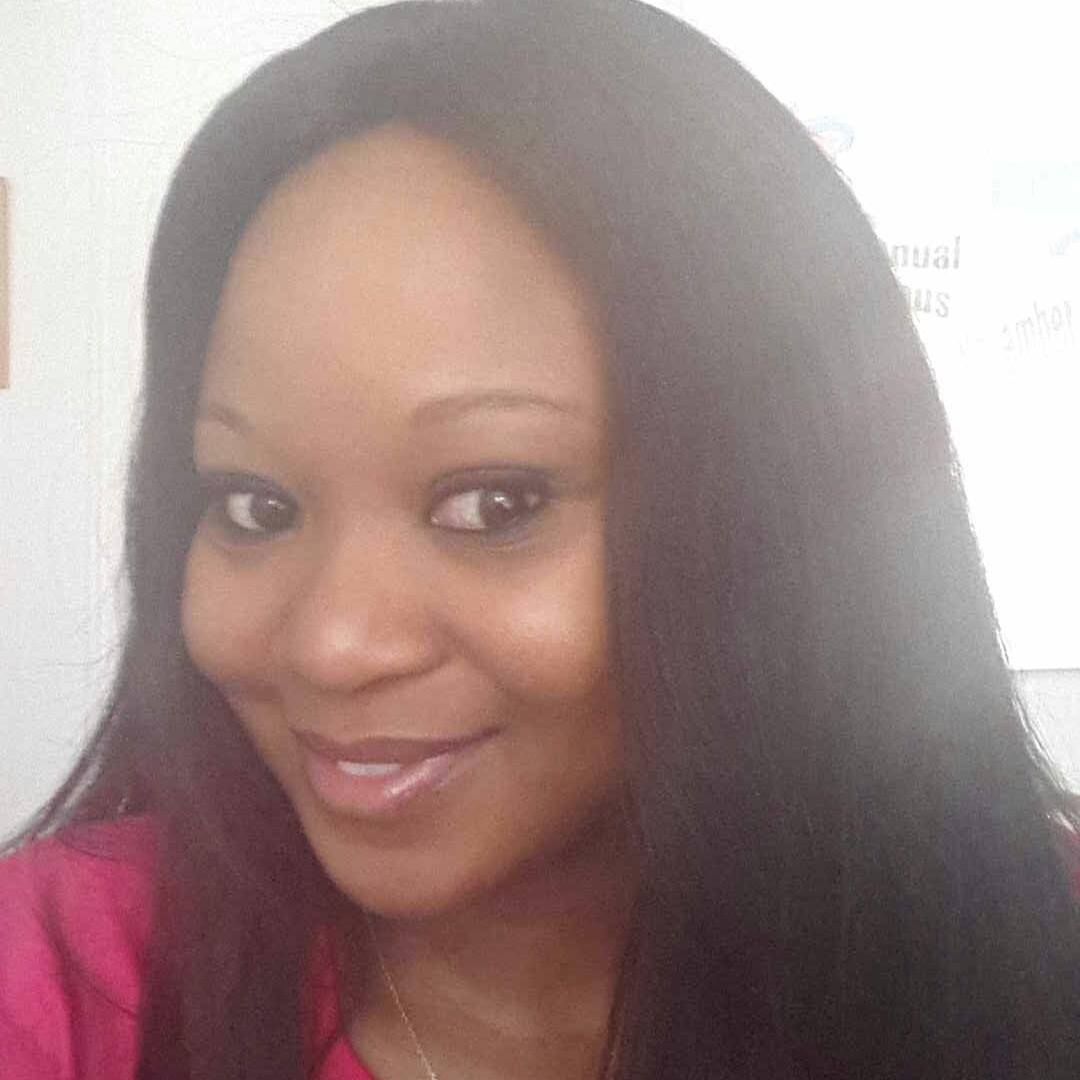 "Before I did this FreshStart Love Journey I was a depressed couch potato, who secluded herself from the world trying to numb a pain I didn't understand. Having been through a number of traumatic events in my life that have kept me in my shell. I felt angry, resentment and feelings of unworthiness. I was scared of meeting new people and self conscious of my body. Within a couple of days of Bootcamp, I was off the couch and doing things that enriched my life. I feel a new gratitude and my partner says I'm a happier person. I don't need to be perfect. I can just be ME. I'm facing my fears. And the community support is amazing" - Kagiso Kay Ramafoko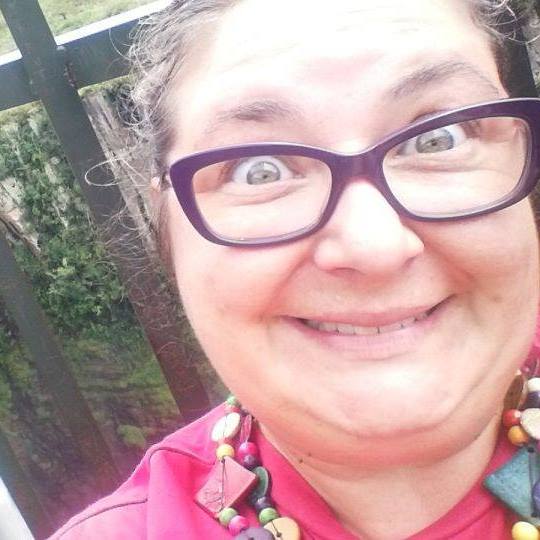 "I signed up without having any idea what to expect, really. I just thought I would come out better on the other side. What I got was immense as a result. Jo's guidance and support every step of the way meant that I couldn't allow myself to give up. Her own story was an inspiration and her insights both humorous and profound. I came away richer than I started. Without a doubt, doing one of Jo's programmes was one of the best decisions I have made in 43 years." - Tam Olckers

"I have not taken any anxiety meds since I started Bootcamp. It feels good" - Tint P Malaza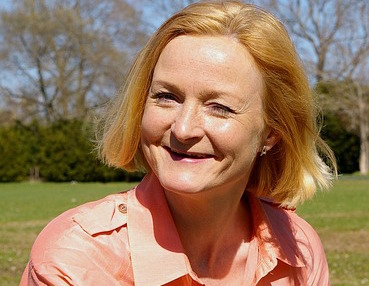 "Before starting FreshStart Love Journey, I was struggling with depression, anxiety, using alcohol to cope. Within a few days of Bootcamp phase, I noticed a remarkable difference in my ability to focus and felt increasingly energized. My emotions calmed, my mood elevated and my stress levels were no longer off the spectrum. Instead of melt downs that had me yelling, I became able to communicate my feelings. When I hit a rough patch, Jo's gentle guidance was also a beautiful compliment to the e-course. This was a liberating experience." - Michal (At Michal's request, not her real name/image to protect her identity from an abusive ex.)

"Before I joined FreshStart Bootcamp I was in a very dark place. I felt like I was facing another depression I didn't love my life anymore. During the programme I learned so much about myself. The right words to use are: "I found myself." I learned about my strength and how to learn from my weakness. I learned I'm in control of my emotions and how to react to those emotions. When I started I weighed 90kg. Four weeks down the line I had lost 10kg. I am coming out of this process equipped with so much information to last me a life time. Thanks for being such a beautiful person with a heart of gold. I will continue to trust the process." - Lindiwe Radebe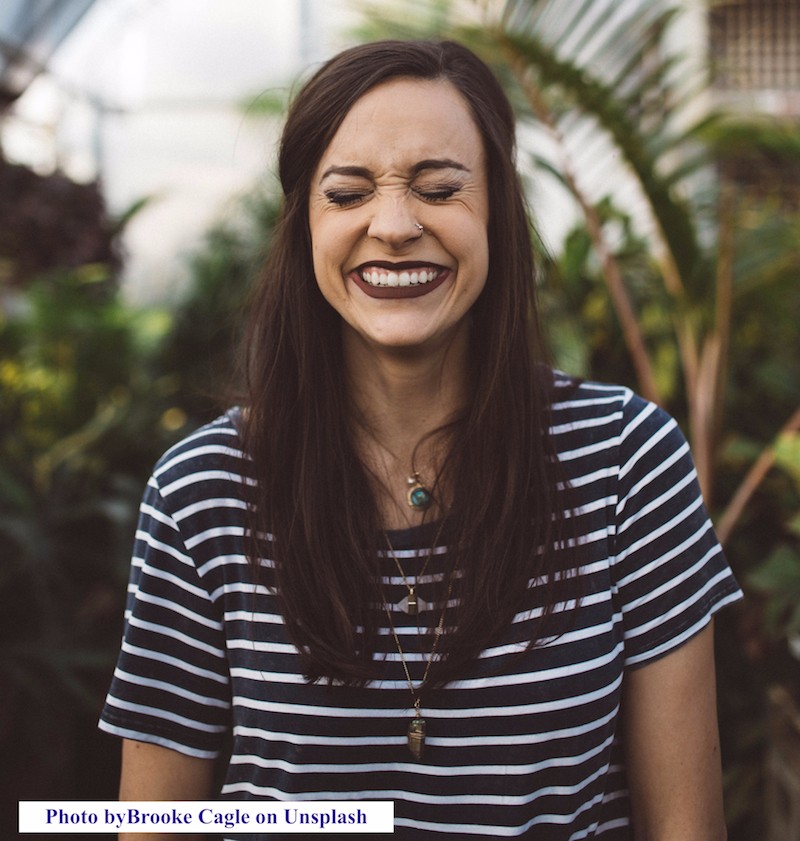 With Fresh Start Bootcamp you'll learn to focus on yourself. You'll learn how to build what I call Happiness Habits into your daily life so that...
Your LOVE & EMOTIONAL WISDOM will expand.
Your HAPPINESS CHEMICALS rise, and your FIGHT / FLIGHT mode is lowered.
You'll learn to trust yourself again.
When you are not living your past over and over again, you will be able to rely on your instincts to alert you when something really is wrong in a relationship.
You can't control the outcome. But you can control YOU! And when you know you've done all you can - you feel free.


"Before FreshStart Love Journey, I was anxious about my life. By the end of Bootcamp, I was really a different person. I'm calmer, am in control of my emotions. I don't panic anymore.
I do what what I am capable of achieving each day. I no longer feel drained and in chaos. I've become more productive as a result. I learnt I can change most of the things I complain about in my life. I am capable of changing my life, it is after all MY life.
I learned that what we eat also has a direct impact on how we feel emotionally. After the gentle detox, I no longer felt tired and lazy.
Miraculously, my migraines went away, my sinus improved and my severe period pains are now very minor, or not at all. I haven't confirmed with the doctor yet, but I don't get the sharp horrible pain I used to get due to ovarian cysts from hormonal imbalance. I know my hormones are in order now.
My life has changed a lot, and I still continue putting into practice everything I learnt." - Maletshela Moeletsi

"FreshStart Love Journey was absolutely awesome. I had lost my way before I started it and by the end I felt like a huge weight had been lifted off my shoulders and I am free to fly again.
I learnt so many ways to deal with different issues and having the opportunity to practice them and then give feedback to the group was great." – Kerry Ulyate, Business Analyst, Discovery Health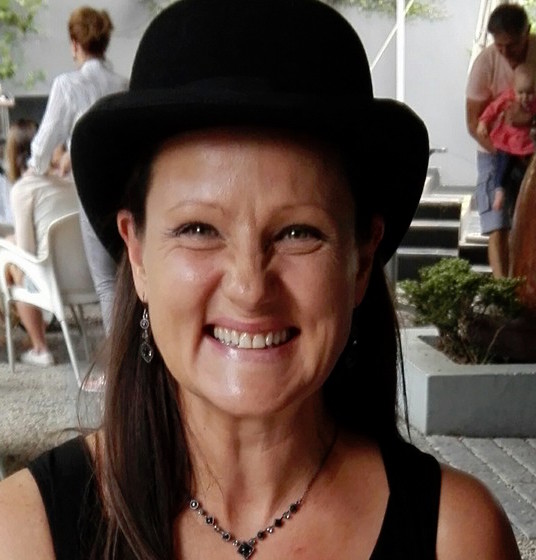 "What originally motivated me to join was a desire to find some way of calming my anxiety and to feel less stressed, I hoped to do this through meditation. I was not particularly motivated to lose weight or face my emotional issues; all of this came up right from the very beginning though. I was unhappy with so many aspects of my life. My interactions with Jo were a catalyst which led me to make some life changes. I started exercising and meditating regularly, picked up my art practice and sought out opportunities to get work on exhibition. I reduced the number of clients I was doing work for and started spending more time sculpting. I also lost 15 kilograms." - Jenny, http://www.jennynijenhuis.com/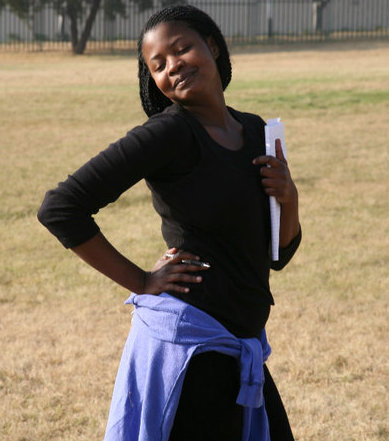 "Once upon a time in a far away, isolated village lived a young girl by the name of Cookie and she lived in absolute misery. She hated her job, she didn't want to get out of bed in the mornings, she was constantly angry, bitter and utterly unhappy. She blamed her background, her finances, her failed relationships for her messed up state, she even blamed God for not granting things in her favour. Cookie sometimes thought that an evil witch had cast a silly spell on her to confine and stagnate her pursuit of happiness. Days seemed like doses of misery and she slowly slipped into depression then moved into suicidal thoughts till she finally buried herself.
One night the tooth fairy was doing her rounds in dreamland and heard a cry for help, she rushed over to find Cookie helplessly drowning deeper in depression. She pulled her out and suggested a bootcamp.
"Oh boy" Cookie thought, "But I don't like running" she said.
The fairy smiled at her and said, "It's a bootcamp with a funky twist love".
And the fairy whisked her off to Land Bootcamp for Personal Development, Fitness & Fun.
Cookie couldn't believe her eyes..it was simply..magical. All the things she didn't think existed were right before her. She found a treasure box filled with valuable goodies. Not only did she find an exotic vegan meal and a good stretch, she found the most precious gift of all. She found herself again. She surfaced back to life, back to appreciation and gratitude, she surfaced back to God. Cookie discovered her passion and resigned from her dreadful, daunting job to a life unknown yet so exciting and refreshing…
The End…." By Sunflawer Nomonde Makwez, Johannesburg.

"During my first 28-Day Bootcamp I lost 4kg, reduced my panic attacks down to nearly nothing, and felt stronger in my ability to cope with life. My second bootcamp took my weightloss to 7.5kg and by the third I'd lost 11 and to this day 6 months later I haven't put it back on. I loved working outdoors and the community support." –Tumi Moleko
FAQs
When does the course start and finish?
Bootcamp starts on April 1st. You have access until May 15th. At that time you may choose to continue on with your FreshStart Love Journey to complete the other phases for R2200/month.
How long do I have access to the course?
For six weeks. Members who are enrolled in the bigger FreshStart Love Journey, have lifetime access.
What is required of me?
COMMITMENT. You will be asked to check-in daily, to be a part of a BUDDY team and to show up even if you are falling off the activities. To bring your best attitude in even when you are struggling. You'll need some internet for some of the videos.
I have a health condition
Please use your wisdom. You are responsible for your own well being. We are not doctors or mental health professionals. Make decisions in line with your doctors care.